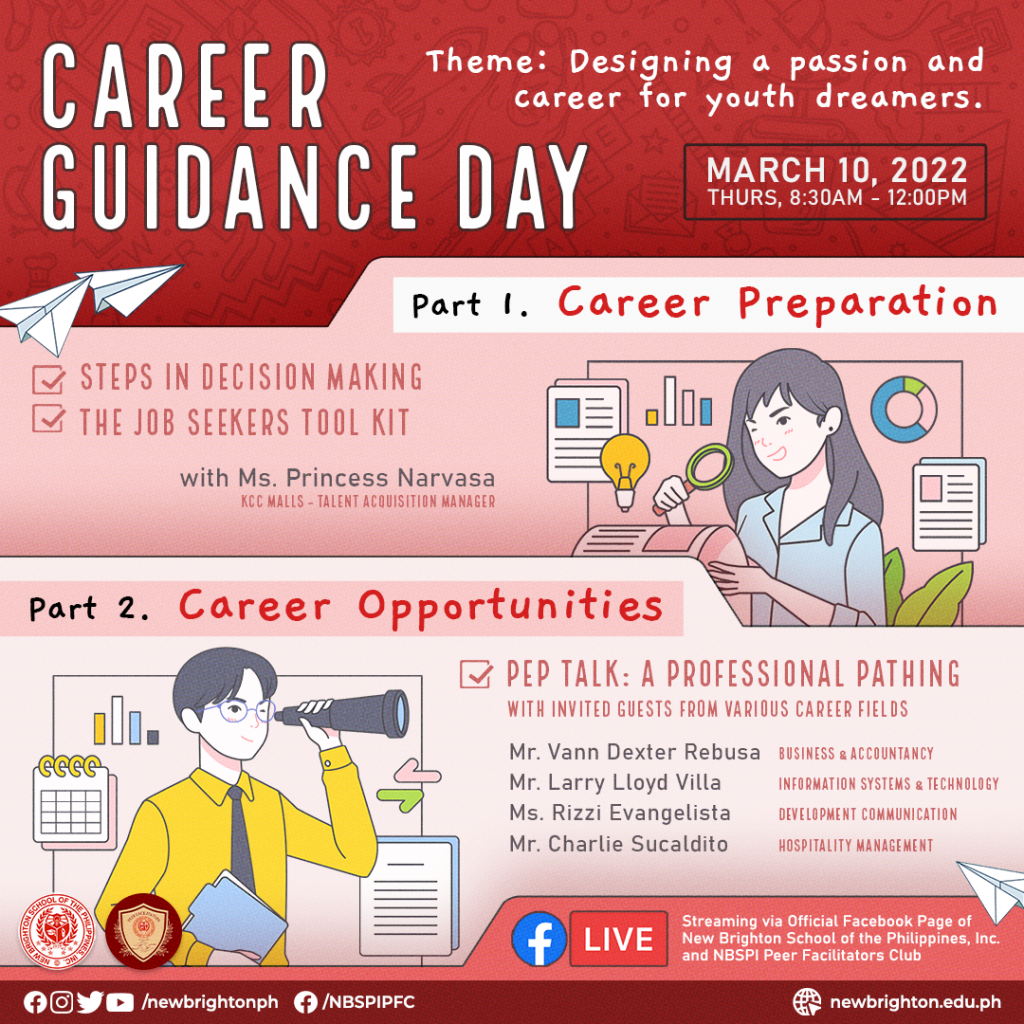 March 10, 2022 is dubbed as "Career Guidance Day" here at New Brighton School of the Philippines Inc.
With a theme of "Designing a passion and career for youth dreamers", NBSPI will be having a live webinar about Career Preparations and Career Opportunities.
PART 1: Career Preparations
Ms. Princess Narvasa (KCC Malls – Talent Acquisition Manager) will talk about the following topics:
Steps in Decision-making about career oppotunties
How to create a resume or curriculum vitae?
Job interview requirements
Job application requirements
Proper Grooming & Attire on Job Interviews
PART 2: Career Opportunities
This PEP Talk is all about Professional Pathing with speakers from different fields:
Mr. Vann Dexter Rebusa | Business & Accountancy
Mr. Larry Lloyd Villa | Information Systems & Technology
Ms. Rizzi Evangelista | Development Communication
Mr. Charlie Sucaldito | Hospitality Management
This will be streamed LIVE via the Facebook Page of NBSPI.