𝙃𝙚𝙡𝙡𝙤, 𝙎𝙩𝙪𝙙𝙚𝙣𝙩𝙨! 𝙒𝙚 𝙖𝙧𝙚 𝙞𝙣𝙫𝙞𝙩𝙞𝙣𝙜 𝙚𝙫𝙚𝙧𝙮𝙤𝙣𝙚 𝙩𝙤 𝙟𝙤𝙞𝙣 𝙉𝘽𝙎𝙋𝙄'𝙨 𝙍𝙚𝙨𝙚𝙖𝙧𝙘𝙝 𝙋𝙤𝙨𝙩𝙚𝙧 𝘾𝙤𝙣𝙩𝙚𝙨𝙩.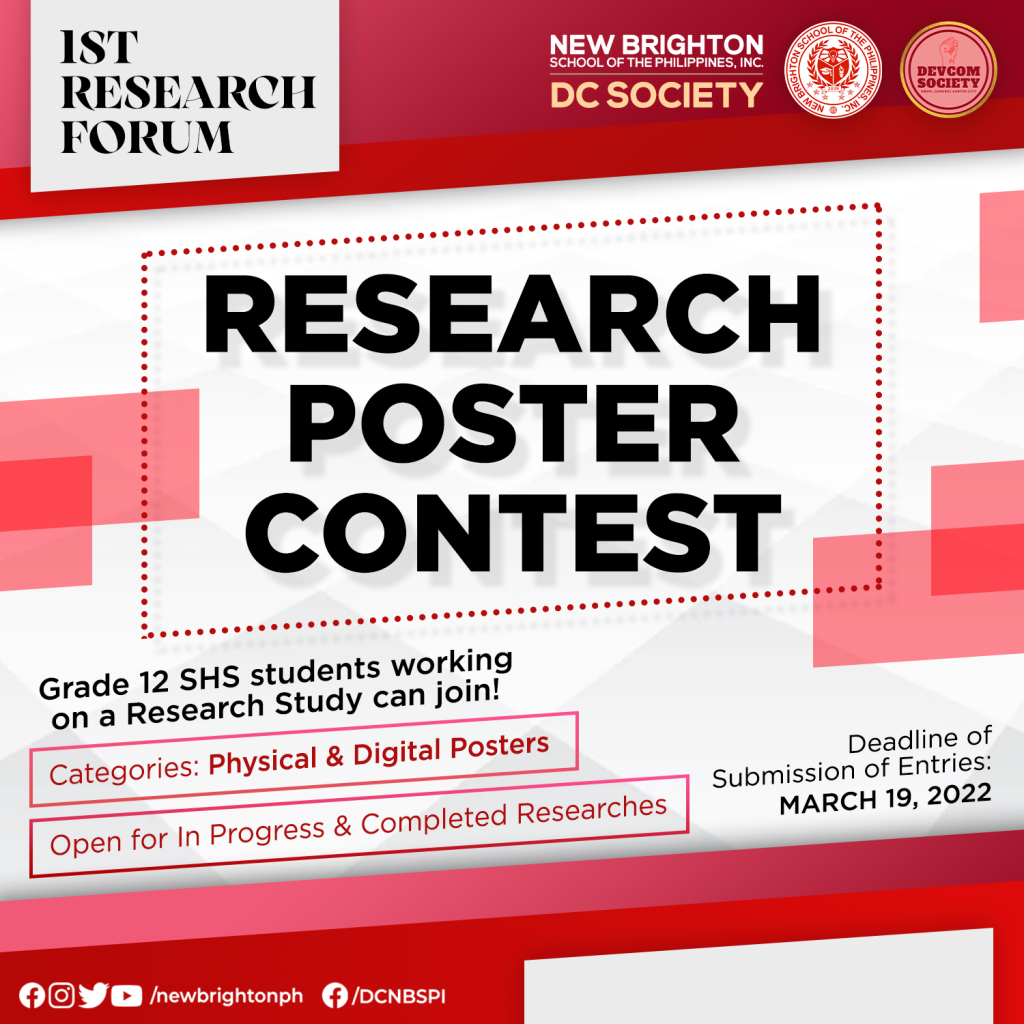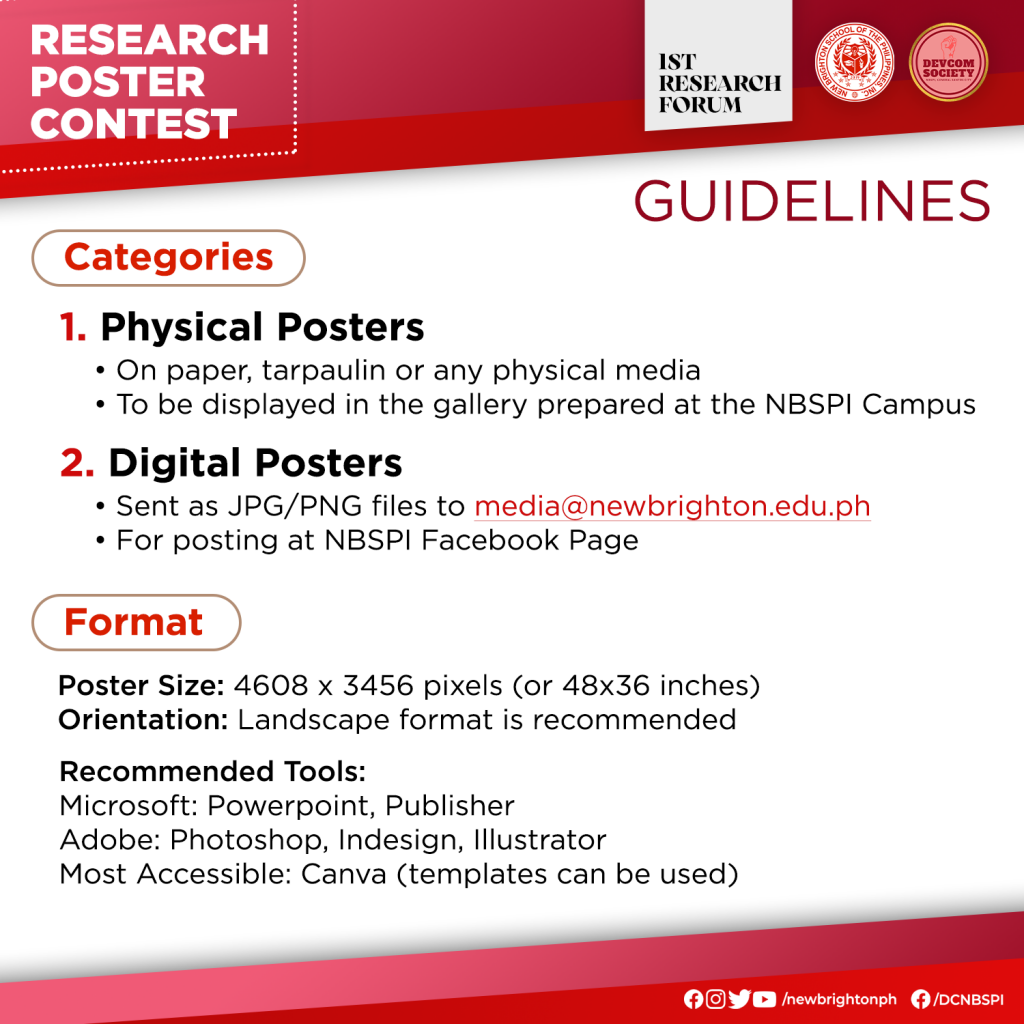 This is open to all Senior High School students who have research studies (completed or in progress) from 2018 – 2022. Teachers who would like to participate are also welcome to join. Participants may join the physical poster category by displaying their printed posters on the NBSPI campus or participate in the digital poster category by emailing their poster files (in jpg or png format) to [email protected].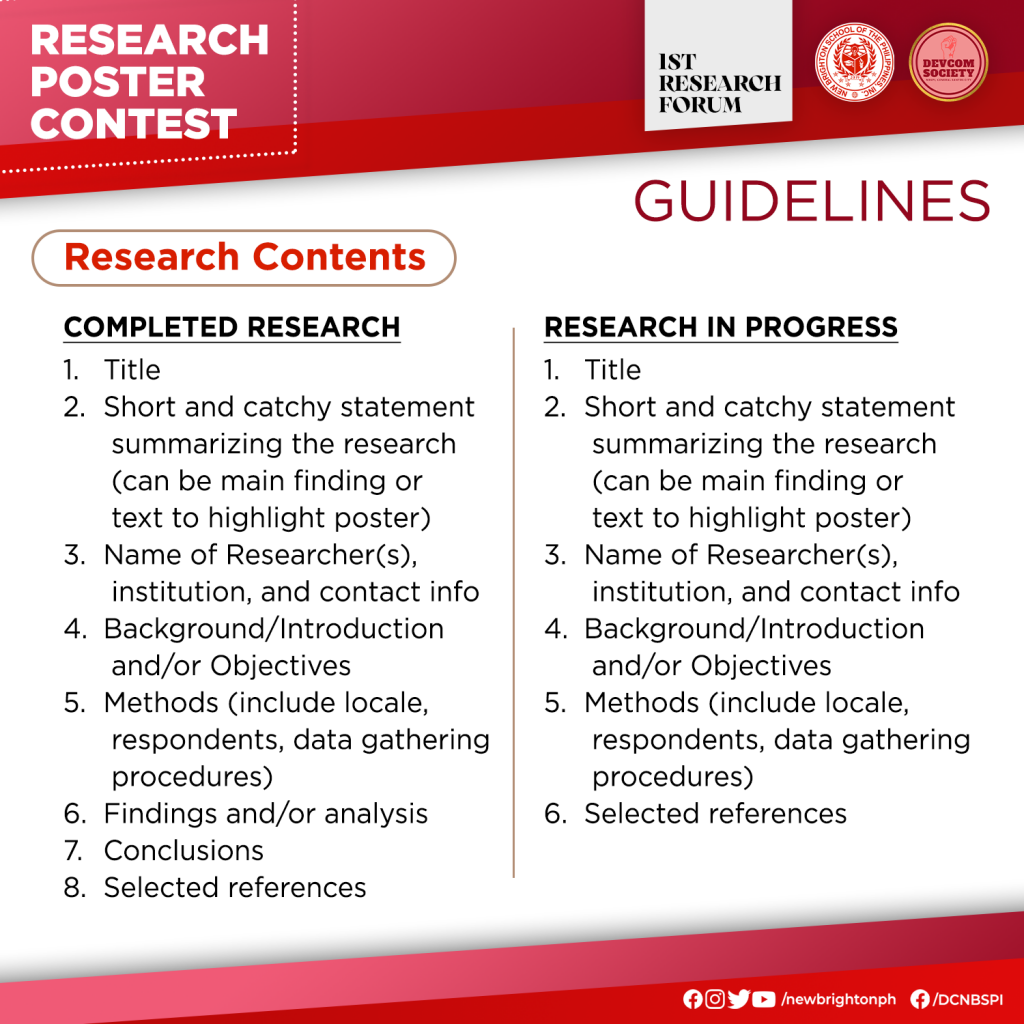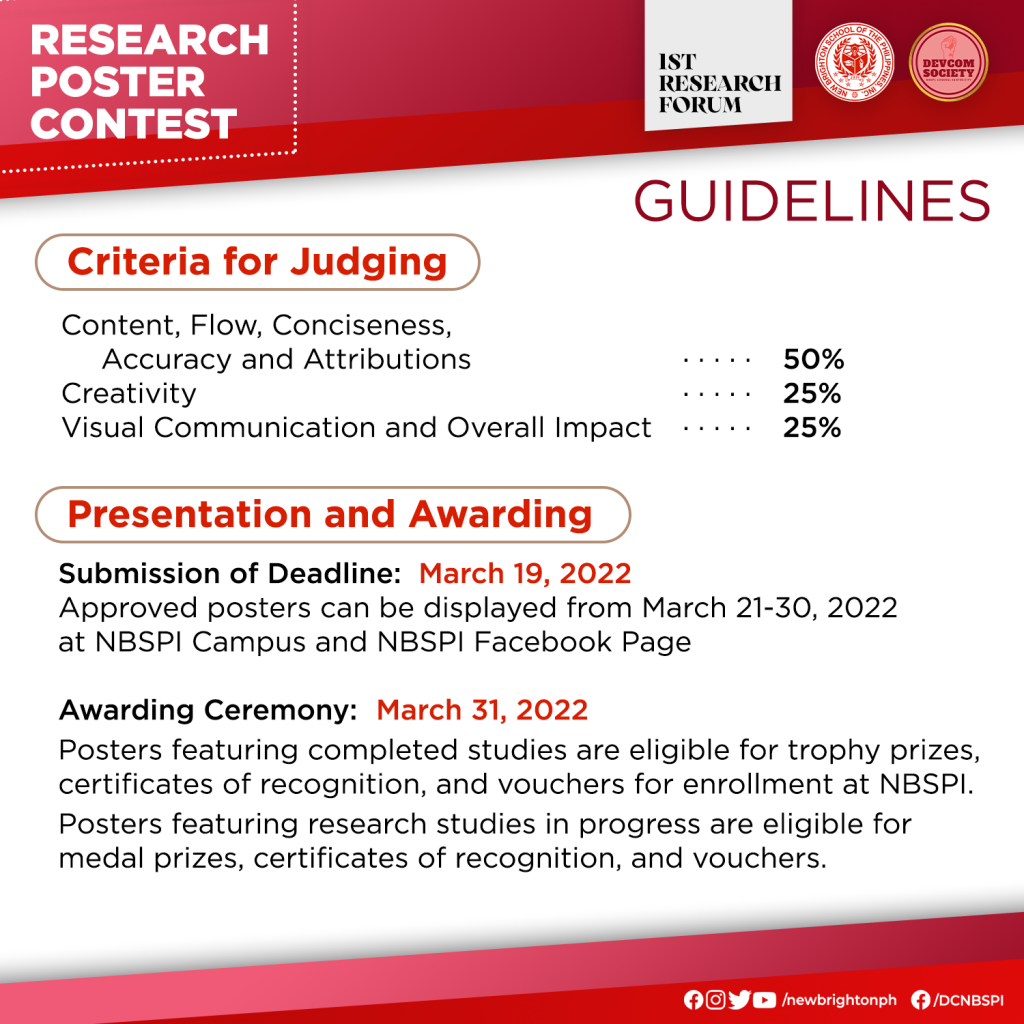 𝗧𝗵𝗲 𝗱𝗲𝗮𝗱𝗹𝗶𝗻𝗲 𝗳𝗼𝗿 𝗯𝗼𝘁𝗵 𝗰𝗮𝘁𝗲𝗴𝗼𝗿𝗶𝗲𝘀 𝗶𝘀 𝗼𝗻 𝗠𝗮𝗿𝗰𝗵 𝟭𝟵, 𝟮𝟬𝟮𝟮. Trophies, medals, certificates, and vouchers await the winners. NBSPI's DevCom Society aims to provide a platform for Research dissemination via this initiative. What are you waiting for? JOIN NOW!